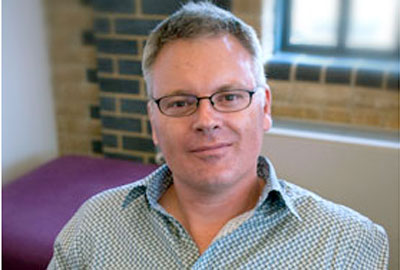 The strategy director at The Good Agency says giving donors control over their communications worsens attrition - so why do it?
Naming no names, remember the recruitment campaign last year with the promise that if you gave a gift they'd never write to you again? An interesting take on "or the puppy gets it".

Clearly some fundraisers seem to think their own supporter communications are intrusive junk, and they should do whatever they can to protect their donors from receiving them. (Well, if you think it's junk and intrusive, it probably is, and you have no business being a fundraiser). Every organisation suffers from having too many unnecessary "do not mail" records, entered by over-zealous supporter care staff.

Two things this week reminded me of how bonkers this is. The Public Fundraising Regulatory Association reported that giving donors control over their communications worsens attrition. There's a surprise. Of course, the lesson here is not that giving control turns people away (though the reason people think offering the option to receive less equates to excellent supporter care escapes me). No, the take out is that the ongoing communication people receive generally does its job by engaging people a bit more and giving them the opportunity to do more. By letting people opt out, it can't do its job – of course – and that's why attrition is worse.

The useful reminder here is that, although listening to and respecting donors' wishes is really important, people don't always behave the way they think they do. People don't like the idea of getting lots of communication so they'll say no thanks. But if they get it and it's good, they'll happily consume it and respond to it, or they'll barely notice it. Years ago, nfpSynergy research demonstrated that a huge proportion of those who said they didn't like face-to-face fundraising had never actually experienced it. And, as the PFRA has also reported, this last year has been a record one for sign-ups.

Then Jeff Brooks, in this fabulous rant at Future Fundraising Now, describes a common problem in the US, where higher-value donors are creamed out of direct mail programmes to get high-touch cultivation by major donor programmes without any of that nasty direct mail. The result is that their donations dry up. This might be from the US, but check your own attitude before you get sniffy.

This isn't an argument for sending supporters any old junk (see above). If you are intent on offering an opt-out from communications, are you also offering a compelling reason to receive them so that a supporter can make an informed choice? "Provide your e-mail to receive information about fundraising and other activities" isn't going to cut it. And are you then making sure that future communication offers relevance, interest and value to the supporter? Good supporter communication, whether by text, e-mail or mail, at the very least offers the supporter a regular, gentle, warm-glow reminder that they're doing something good.

Don't be bashful. They might even love you.

Matthew Sherrington is strategy director at The Good Agency
- Read more news and comment from this year's IoF National Convention