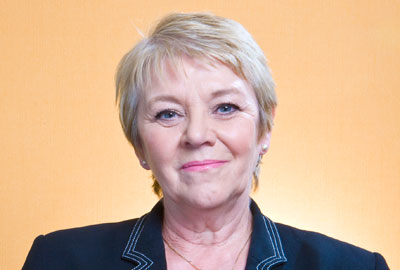 Chief executive Dianne Thompson says appeal would delay political action to prevent other commercial operators setting up similar lotteries
The National Lottery operator Camelot has withdrawn its application for leave to appeal against the rejection of its claim for a judicial review of the Gambling Commission's oversight of the Health Lottery.
The High Court last month rejected Camelot's application for a judicial review of the Gambling Commission's oversight of the 51 community interest companies that make up the Health Lottery. Camelot had claimed that the Health Lottery was attempting to commercialise society lotteries in a way that broke both the spirit and letter of the law, and said it would appeal.
Dianne Thompson, chief executive of Camelot Group, has today written to the Prime Minister, David Cameron, to inform him of the company's decision to withdraw its application for leave to appeal against the High Court judgment and has called on the government to take urgent action to close a "loophole" in the Gambling Act 2005.
The lottery operator said in a statement that further legal action would have delayed political action to prevent other companies from setting up arrangements similar to the Health Lottery, which gives a lower proportion of its ticket sales to good causes than the National Lottery.
Thompson said in a statement: "As we have warned all along, time is of the essence – the longer the period of political inaction, the more incentive there is for other commercial operators to establish similar industrial-scale society lotteries that would effectively cannibalise National Lottery sales and returns to the good causes.
"Now there is no longer any legal impediment to political action, we are urging the government to take swift action to protect the National Lottery and the significant contribution it makes to society."
Although he refused Camelot permission to proceed with its claim, Lord Justice Stanley Burnton said he agreed with the Gambling Commission that the question of whether multiple society lotteries should be permitted was a political one "to be determined by the government or parliament".
A spokesman for the Gambling Commission said it had no comment to make on Camelot's decision not to pursue the appeal.
A spokeswoman for the Health Lottery said: "The High Court was quite clear when it rejected Camelot's call for judicial review of the Health Lottery that it believed Camelot's case had no reasonable chance of success and that the Health Lottery was an entirely lawful structure.
"By now calling on the Prime Minister to close down the Health Lottery in this way, having lost the legal arguments, Camelot is seeking to shut off a vital pipeline of funding that has helped health-related charities in every part of Great Britain at a time when charities and local projects are struggling more than ever to raise funds.
"Camelot enjoyed record sales of £6.5bn last year and is enjoying continued growth. Our sales are less than 2 per cent of Camelot's and we are surprised that it continues its attempts to close down a far smaller lottery operator, which in any case has an entirely different and regionally focused structure."