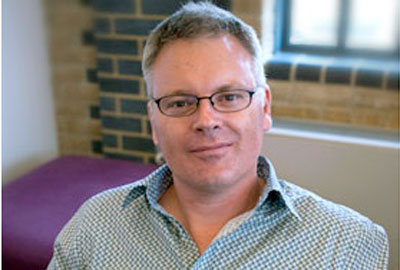 Government contract income presents a fundamental challenge to the sector's identity and values, says our online commentator
This article was corrected on 2 November 2012. See final paragraph
The Daily Telegraph published a pretty forthright leader last week attacking charities, suggesting they were being infiltrated by Labour as a tool to thwart the coalition's health and welfare reforms. Interestingly, it followed Lord Hodgson's recent suggestion that charities getting more than 50 per cent of their funding from the government should not be allowed to campaign.
A view from the other side of the aisle would be that it's the coalition – and, not to beat about the bush, the Conservatives – who have been trying to use charities themselves, in pursuit of their wholesale shrinking of health and welfare services: the big society, a nostalgic vision returning to Victorian values of charity - community action providing the safety net, but helping only the "deserving poor". The sector has got itself caught in the middle, dependent on government funding, vocal about the services and constituencies they support, but facing the axe of budget cuts. Bring on all that voluntary time and money to plug the gap - and yet, across the board, there's always a strong insistence on independence, and on being values-led.
Of course, there's a tension here with the growth of contract income. Organisations need to emphasise effectiveness, professionalism, quality of service and efficiency. Business-like professionalism jars with "charity" and its benign associations with bumbling, do-gooding, volunteer amateurism. (The Conservative MP Rory Stewart recently suggested that charities' desire to appear more professional was alienating support.) And yet the truth is that business-like fundraising is all about the business discipline of maximising the net return, or contribution, available to spend on charitable objectives. And, of course, charities have become more professional. They are often experts in what they deliver. There's also a tension when charities realise that they can leverage more change or benefit to their constituency through policy advocacy. The notion of independence becomes more acute, as does the anxiety about biting the hand that feeds.
In the health, welfare and social services sectors, this becomes particularly problematic. There are charities delivering millions of pounds worth of contracted services, representing up to and more than 90 per cent of their income. How independent are they? Organisations often live the delusion of independence, representing this income as contributing to the delivery of "their" mission. But is it too acid a test to suggest that if a funder isn't contributing to your administrative and fundraising overhead costs, you are being subcontracted to deliver their programme of work, rather than having them support your organisation to deliver your programme of work? Of course, the word "partnership" papers over that particular crack. (In this environment, voluntary income becomes valued as a source of general funds to cover those overhead costs - which opens the Pandora's box about what the pence in your donated pound are actually spent on).
Where does this leave the sector? Is it becoming a pawn in a political, ideological fight? Can it stand by its independence? Actually, I think the question of government contract income is less of a challenge to independence, and a more fundamental challenge to the sector's identity and values. The issues many charities exist to address are inherently political – the rights, welfare, and poverty of, and discrimination against, vulnerable groups in society. In the 21st century, will the sector accept being pushed back to 19th century values and expectations of what "charity" should look like and what it can do and say? Haven't we moved beyond addressing symptoms to tackling root causes? Those who have become so business-like and dependent on contracts start to look indistinguishable from local authority services, because that's what they are delivering. No surprise, then, that government views them that way too. What does a charity add that a private service company couldn't?
Some charities have lost their sense of mission, can't put a story together to excite supporters, and don't have much voluntary base to give them independence, either financial or moral. Earlier this year Paul Farmer, chief executive of the mental health charity Mind, pulled out of the government's Work Capability Assessment panel for the Employment and Support Allowance because he felt it was flawed and an exercise in co-option. Mind launched a legal challenge against the process: a rare stand.
Partnership with government sounds great, but charities need to know what their convictions are in order to stand by them. Otherwise, the political hand that feeds will also keep boxing your ears. The charities The Daily Telegraph thinks are Labour's poodles have histories that long precede their current chief executives of standing up for their values and speaking out on the issues affecting their beneficiary constituencies. And they have thousands of staff and hundreds of thousands of supporters who think they are doing what is right for those constituencies too.
Time to dust down the values your founders built your charity on, and find a bit more spine.
Matthew Sherrington is strategy director at The Good Agency
Mind has not launched a legal challenge against the government's Work Capability Assessment panel, contrary to several press reports