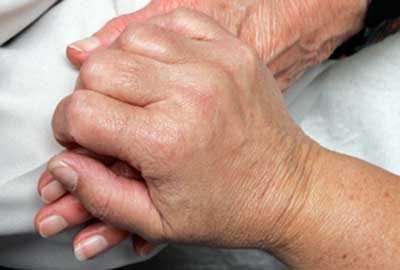 Emma Burrows explains the rules
Recent case law has shown the problems involved in adding people to these lists without a hearing. In R (on the application of Wright and others) v Secretary of State for Health and another, the Lords said lists held under the Protection of Children Act and Protection of Vulnerable Adults scheme are incompatible with the right to a fair hearing under the European Convention on Human Rights.
When a person is placed on a list because they have harmed or placed at risk of harm a vulnerable person, they are banned from working with vulnerable people. People can also be provisionally listed before a decision about their alleged conduct has been taken by their employer.
In the case of Wright, the claims concerned the circumstances surrounding the appellant's provisional listing on the POVA list, which happened without a hearing. The court found 80 per cent of referrals were ultimately not confirmed on the lists.
That someone's employment could be terminated without a hearing breached the right to a fair hearing, it was found. The court also considered that the provisional listing scheme was incompatible with a person's right to a private life. However, until Parliament amends the relevant legislation, charities will still be under a duty to refer individuals to the lists.
In another case, R (on the application of G) v The Governors of X School, the High Court found that in some circumstances, an individual has the right to be represented by a lawyer at internal disciplinary hearings related to POVA or POCA. The court said disciplinary procedures must be viewed as part of the same process as the procedures relating to entry onto the relevant list, so the right to a fair hearing applied.
Because of the serious nature of the allegations of misconduct and the severity of the consequences if they were referred to the list, the person in this case was found to be entitled to legal representation. In light of this, if an individual requests legal representation at a hearing, charities should consider whether the severity of the allegations means the request should be granted.
- Emma Burrows is a partner and head of the employment group at Trowers & Hamlins solicitors