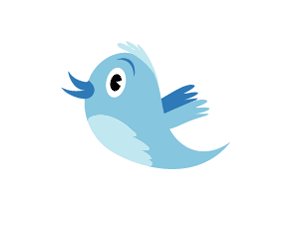 How charities are experimenting with raising cash on the microblogging site
Love it or hate it, microblogging site Twitter is not going away. And several developments with implications for fundraising have appeared recently.
Regular tweeters are likely to have noticed a proliferation of tweets (or messages) that include the 'trending topic' #Charitytuesday. Trending topics are the subjects being talked about most on Twitter, helpfully listed on the site every day.
The idea is simple: on Tuesdays, tweeters list their favourite charities to encourage others to follow those charities' tweets. The #Charitytuesday topic helps to increase the number of followers a charity has, according to John Carnell, chief executive of Bullying UK and a prolific tweeter.
"#Charitytuesday was in the top 10 subjects around the world every Tuesday for four weeks in a row," he says. He estimates that Bullying UK gained 1,000 new followers during that time.
However, charities hoping to raise money as well as awareness are likely to be disappointed: people don't donate much on Twitter. That hasn't deterred Twitanthropy, a campaign by US 'non-profit corporation' Water Charity, from having a go. It is raising cash for sanitation projects by asking tweeters to donate as little as 25 cents by using a Twitter application called TipJoy.
Fundraising expert Howard Lake of UKFundraising.co.uk is sceptical. "Twitter is not a tool for direct asks," he says. "It's better for talking to donors: they can, for example, ask questions, be publicly thanked and receive recognition."