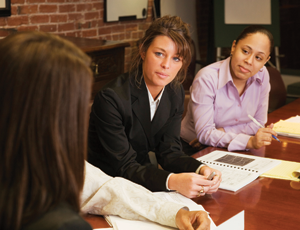 Lawyers say red tape could be the reason for poor compliance revealed by new report
Recent research published by the Charity Commission showed that nearly nine out of 10 charity annual reports do not fully comply with the law on public benefit reporting. The research, Public Benefit Reporting By Charities, revealed that only 11.5 per cent of trustees' annual reports "clearly address" all public benefit reporting requirements.
Legal experts attribute the high level of non-compliance to the overwhelming burden of regulation on charities, particularly on smaller ones, and say charities should be better educated about the requirements. They say failing to meet the legal requirements on public benefit reporting could be a risk to charities' reputations.
All registered charities are required to publish accounts every year. These must be accompanied by an annual report by trustees. The report should explain the activities undertaken by the charity to further its purposes for public benefit and must also state whether the trustees have considered the Charity Commission's guidance on public benefit.
Rosamund McCarthy, a partner at the law firm Bates Wells & Braithwaite, takes the high level of non-compliance on public benefit reporting with "a pinch of salt". She says the fact that trustees might not have stated that they have considered the commission's guidance in their report is a "technical breach, not a moral breach" of the law.
"It's obvious they are providing public benefit - it's implicit if they're offering meals on wheels for older people, for example," she says.
McCarthy says charities' auditors will often ensure that the requirement is met: "Auditors will slap in the necessary statement in their accounts anyway; if anything, it's the auditors' fault if the report does not include the statement because they should be advising trustees."
So why are so many charities failing to be compliant? "They probably don't know about it, and they're overburdened by regulation," says McCarthy. "There should be more awareness-raising and education."
Nicola Evans, a senior associate at the law firm Bircham Dyson Bell, says charities that employ accountants would generally expect them to ensure the requirements on public benefit are satisfied.
But she says there is a reputational risk if charities do not get this aspect of reporting right. "People react in different ways and they might wonder if everything is right at the charity if there is this breach," she says. "Charities are always subject to reputational risk, which is probably why the commission is highlighting it."
Nevertheless, Evans says, just because trustees do not say they have considered the Charity Commission's guidance on public benefit doesn't mean they have not done it.
Anna Sumner, an associate at the law firm Withers, says the reason for the high level of non-compliance could be that trustees are not taking notice of guidance by the Charity Commission.
She adds: "It could also be that professional advisers are not bringing it to their attention enough."
Sumner warns that such non-compliance could prove costly. "Charities should be aware of the risk to their reputations, especially if they are seeking funding from third parties," she says. In addition, she says, there might also be a lack of awareness of the requirements among trustees.
The absence of Charity Commission sanctions could also be a contributory factor. "They're not getting a slap on the wrist," she says.