Third Sector TV: Suzi Leather on governance and regulation
In the first instalment of Third Sector TV, Charity Commission chair Dame Suzi Leather talks to Third Sector editor Stephen Cook about public benefit, the status of religious charities and and the challenges faced by the regulator.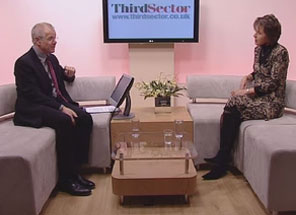 Have you registered with us yet?
Register now to enjoy more articles and free email bulletins
Register
Already registered?
Sign in
comments powered by

Disqus