Carol signing
Staff from the National Deaf Children's Society signed along to Rudolph the Red Nosed Reindeer and other Christmas songs at a fundraising event in London's Trafalgar Square last week.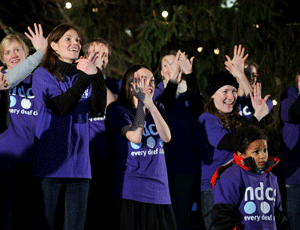 The hour-long concert was filmed for BBC 2's See Hear programme and raised nearly £500.
Have you registered with us yet?
Register now to enjoy more articles and free email bulletins
Register
Already registered?
Sign in
comments powered by

Disqus