Welcome to the Third Sector Governance bulletin. Articles marked The Information are subscriber-only content. To find out about our individual and team subscriber packages, click here.
New Podcast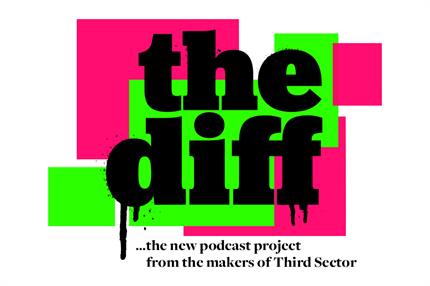 Third Sector launches The Diff podcast
From the team at Third Sector comes The Diff, a new podcast that champions the people who make a difference. We spotlight the vital work of small charities, not-for-profits and social enterprises, and share anecdotes, discussion and ideas for building a better world
Head of Trusts and Foundations

£52476 - £59260 per annum + Plus 5% Outer London Fringe, Leatherhead

Fundraising and Communications Officer (data and supporter care)

£25,147 to £27,596 a year per annum pro rata, plus 15% High Cost Area Supplement, London (Greater)

Development Director

£74,216 per annum plus benefits, London - Hybrid working

Head of Finance

£56,000 per annum, London - Hybrid working

Project Worker – Mockingbird

£32,000 - £37,000 (plus LW if applicable), London/Midlands - Hybrid working with travel across London and occasionally throughout UK.