---
Knowledge
Good practice advice and in-depth research, as well as webcasts, surveys and reports from Third Sector partners.
Offering cutting edge insights into the charity sector through in depth analysis of niche areas. Third Sector expert reports are an essential source of knowledge for all.
Investigating hotly debated areas of concern by asking the experts - third sector professionals. All respondants receive the results of the survey, offering a unique insight into the thoughts of your peers.
Panels of leading experts in the charity sector discuss issues of paramount importance while taking questions from listeners, and holding live poll votes.
Expert Hub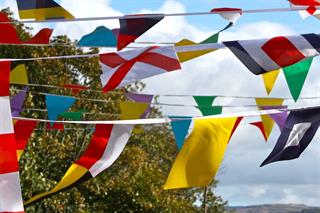 Voluntary and community events are increasingly popular, especially around this time of year.
Third Sector Insight
Webinars, surveys and expert reports from Third Sector partners
For charities today the challenge is that...

The third sector has never been under such...

This report provides an overview of the current...

Third Sector Research
Third Sector Research produces high-quality research reports designed to aid the work of voluntary sector organisations. Reports include the XCharity Brand Index, a comprehensive assessment of the top 130 charities based on a survey of more than 3,000 UK adults in association with Harris Interactive.